5 Reasons to Schedule a Physical Therapy Appointment Today
5 Reasons to Schedule a Physical Therapy Appointment Today
Written By PTConcepts on March 6, 2020
---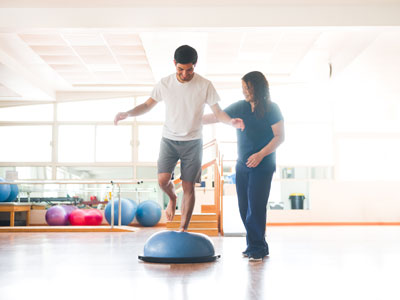 People typically see a physical therapist when they need help recovering from a surgery or injury. They may not realize that physical therapy can help with a wide range of musculoskeletal issues.
Studies show that physical therapy has a positive effect on physical health, mental health, and quality of life in people with musculoskeletal disorders and pain.
5 Reasons to See a Physical Therapist Today
Physical therapists do much more than assisted stretching and exercises.
With techniques like JTECH Medical, dry needling, biomechanical assessments, and others, therapists can help you avoid future injuries and live your best life.
Reduce or eliminate pain:

Techniques like manual therapy, spinal decompression, ergonomic training, and core stabilization can strengthen muscles and improve range of motion to reduce pain.

Avoid surgery:

Physical therapy techniques and exercises can keep your body flexible and mobile so you can reduce pain and avoid the need for invasive surgery.

Improve mobility:

Your therapist is trained in a wide range of techniques like ergonomic training, core stabilization, and biomechanical assessments to improve your range of motion.

Recover from or prevent a sports injury:

Physical therapists want to help you avoid the need for surgery and will use drug-free techniques to help you get back in the game and avoid injury.

Improve balance and prevent falls:

Over

30 thousand

seniors die every year from falls and thousands more sustain serious injuries. Physical therapy helps strengthen muscle groups to prevent falls and associated complications.
Comprehensive Physical Therapy in Plano, Frisco, Allen, and McKinney Today
Our experienced therapists at PT Concepts & Wise Health Systems are ready to help you live your best life free of pain and dangerous drugs. We use a wide range of non-invasive techniques to improve your mobility and avoid injuries.
Don't live life with pain! Get your mobility back and schedule an appointment in Plano, McKinney, Allen, or Frisco today by calling 608-469-6649.

Posted In: Physical Therapy