Choose Expert Chiropractic Care for Scoliosis
Choose Expert Chiropractic Care for Scoliosis
Written By PTConcepts on April 23, 2021
---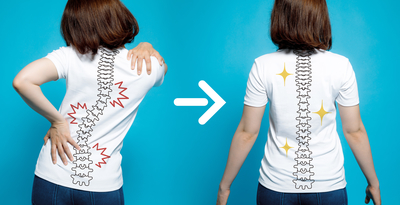 Scoliosis affects an estimated six to nine million people in the United States. It's a lifelong disease that can worsen over time, unless you take preventative measures. Symptoms include a visible curve in your spine, uneven shoulders, a shoulder or hip sticking out, trouble sitting or standing, tiredness or shortness of breath, and more.
The doctors at PT Concepts in the greater Dallas Fort Worth area want you to come see us if you have scoliosis. We promise to help you reach and express your full potential
How PT Concepts Help With Scoliosis
Before we perform any sort of therapy, we conduct a thorough exam to establish the best course of action specifically for you and discuss each step so you know what we'll do and why.
Once we're all on the same page, we'll utilize either manual therapy, spinal decompression, appropriate exercises, neuromuscular reeducation, ergonomic training, and/or core stabilization training. Each therapy is designed to mobilize your joints and spine, boost function and improve range of motion. Therapies like ergonomic and core stabilization training aim to strengthen and support your spine.
Treat Your Scoliosis In the Greater Dallas Fort Worth Area
We realize that good help and guidance are vital. To this end we are committed to you and your health to treat through a multidisciplinary rehabilitation approach and to educate in the care and maintenance of the body.
We aim to treat you with dignity and respect with the hope that you might enjoy a life filled with movement and purpose. We cultivate health and well-being through cutting-edge treatments, education, and support in proper health maintenance.
Have questions or need to schedule an appointment? Go online and fill out our contact form, and one of our five locations will get in touch.

Posted In: Low Back Pain Treatment Physical Therapy Bulging Disc Treatment Disc Pain