Foot or Ankle Pain: 4 Reasons to Choose Physical Therapy
Foot or Ankle Pain: 4 Reasons to Choose Physical Therapy
Written By PTConcepts on May 1, 2019
---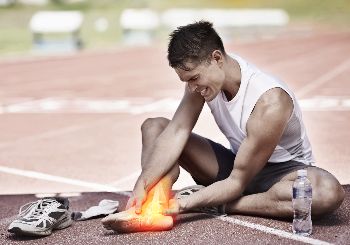 Your feet put up with a beating.
Did you know the average American takes 4,774 steps per day on average? If you work on your feet, you could take over 22 thousand steps every day.
With so much stress, it's no surprise that your feet and ankles may be plagued with pain, inflammation, or discomfort – and that's without even mentioning any injury.
Why Should You Choose Physical Therapy for Foot and Ankle Pain?
Together, your feet have 56 bones, 60 joints, and over 200 muscles. That's over 300 opportunities for something to go wrong.
Osteoarthritis, bunions, plantar fasciitis, poor posture, and decades of use can compound stress and pain. Here's how physical therapy can help.
It's a long-term solution. Physical therapy aims to correct your foot and ankle pain at the source. If you're recovering from an injury, your therapist will work in coordination with your physician to encourage long-term mobility, flexibility, and overall wellness.
It's natural and drug-free. Did you know that 130 people die from opioid misuse every day in the United States? Not only are these medications dangerous, but they simply mask the symptoms without providing actual relief.
It helps restore balance. As you age, muscles lose mass, balance decreases, and your risk of falling increases. Studies show that physical therapy can help restore this lost muscle and improve balance to avoid falls.
It's personalized. There's no one-size-fits-all solution. Your physical therapist will evaluate your medical history, concerns, and condition to develop a completely customized treatment regimen. He or she will then adjust your treatment program as your recovery progresses.
Your physical therapist will create a well-rounded treatment plan that targets all the bones, muscles, tendons, and ligaments causing you pain. Going beyond the office, he or she will also suggest at-home exercises and lifestyle changes to support long-term health.
Are you ready to free yourself from foot or ankle pain? Schedule an appointment with our specialists at PT Concepts and Wise Health Systems today.

Posted In: Physical Therapy Foot & Ankle Pain Treatment