Looking for a Natural Headache Treatment? Try Physical Therapy
Looking for a Natural Headache Treatment? Try Physical Therapy
Written By PTConcepts on January 7, 2020
---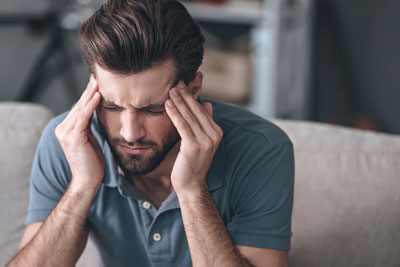 Headaches: no matter which team you support, which country you live in, or how much money you make, headaches unite everyone.
According to the World Health Organization, headaches are the most common central nervous system disorder globally, affecting 50% of the world's population each year.
Fortunately, physical therapy offers a natural headache treatment that corrects the problem at its source instead of simply masking symptoms.
Can Physical Therapy Help Your Headaches?
Scientists have discovered over 300 different types of headaches.
Don't worry, you don't need to identify the specific type to treat your pain. Most headaches stem from musculoskeletal imbalances and respond well to physical therapy.
You might be a suitable candidate for physical therapy rehabilitation to treat your headaches if:
You often wake up with headaches
You also experience neck, back, or shoulder pain, knots, or stiffness
You grind your teeth or clench your jaw
You sit behind a computer or at a desk for extended periods of time
You recently suffered an auto, sports, or workplace injury
Your headaches began or got worse after a recent surgery
Comprehensive Headache Treatment in Plano, McKinney, Allen, and Frisco
At PT Concepts & Wise Health Systems, our goal is to help you reach your full potential with cutting-edge facilities and comprehensive care. We use a multidisciplinary approach to treat your whole body and target your headaches at their source.
Our experienced therapists will ask questions about your headaches, medical history, prior injuries, and daily routine before conducting a biomechanical assessment. From there, you and your therapist will develop a personalized treatment plan that targets your headaches at their source.
Everyone is unique. Depending on the cause of your headaches, your treatment program may include:
Don't let headaches interfere with your daily life for another moment! Schedule an appointment at one of our locations in Plano, McKinney, Allen, or Frisco today by calling 608-469-6649.

Posted In: Headaches