Physical Therapy for Sprained Ankle Treatment
Physical Therapy for Sprained Ankle Treatment
Written By PTConcepts on November 9, 2021
---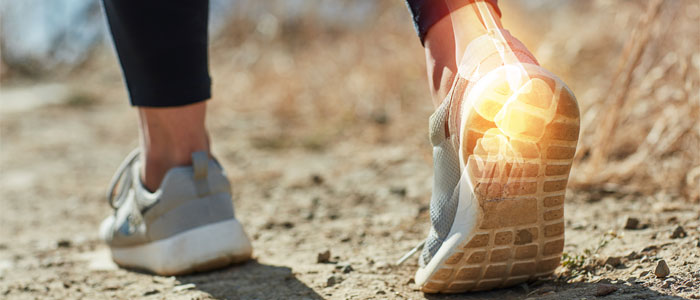 If you've sprained your ankle, you know how debilitating a simple twist of the foot can be. Ankle sprains also tend to recur, transforming a simple injury into a chronic condition. Luckily, our physical therapy services at our PTConcepts locations in Texas can help. With the assistance of our professional physical therapists, you can begin your journey to complete healing.
What is the cause of a sprained ankle?
A sprained ankle occurs when an ankle ligament (a band of tissue that connects a joint) is torn. This is usually preceded by the foot twisting beyond its normal capabilities or range of motion. Outer ligaments are usually injured the most, but the inner muscles can also be damaged. Athletes, most commonly basketball players, are especially affected by ankle sprains. Other at-risk groups include juvenile athletes, military members, or anyone who frequently performs quick direction changes (i.e. a sprinter or tennis player).
How can physical therapy help?
Ankle sprains can become recurring issues without proper treatment. Research shows that adults who sprain their ankles are 73% more likely to sprain it again. Physical therapy is especially effective for treating and preventing ankle sprains because it strengthens the muscles in your feet. With the extra support provided by these muscles, your ligaments can stand up to higher levels of force and therefore are less likely to tear again.
Why should I choose PTConcepts for sprained ankle treatment?
We offer cutting-edge technology and personalized treatment plans in all five of our exceptional PTConcepts locations. Our staff utilizes the latest advances in physical medicine to provide you with the tools you need to fully recover. We use a wide variety of techniques to help you recover, including dry needling with or without electrical stimulation, active release technique (ART), instrument assisted soft tissue techniques like Graston and FAKTR, cupping, a zero gravity treadmill, blood flow restriction techniques and more.
Your physical therapist is uniquely trained to educate you on the mechanics of the body and on proper maintenance techniques. You will leave your sessions at PTConcepts with the requisite knowledge to continue your healing journey.
Schedule an Appointment for Sprained Ankle Treatment
Don't let a sprained ankle get in the way of your hobbies, work, or life. With our professional physical therapy services at our PTConcepts offices in Texas, you can begin to heal from the inside out.
To schedule an appointment, visit our website to find a location near you.

Posted In: Foot & Ankle Pain Treatment