Sports Injury Treatment with Physical Therapy
Sports Injury Treatment with Physical Therapy
Written By PTConcepts on July 26, 2021
---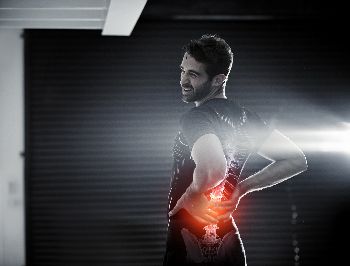 Whether you're a weekend warrior, marathon runner, or professional athlete, one commonality remains: injuries are inevitable. No matter your background, our physical therapy team at PT Concepts have the skills, resources, and experience necessary to treat your sports injury and get you back doing what you love.
Sports Injury Treatment Therapy Process: Observe, Warm Up, Recalibrate
From strains and sprains to tendinitis and overuse-induced injuries, our philosophy for sports injury treatment is simple: the patient comes first. As such, before proceeding with any therapy recommendations or exercises, our team will begin by performing a biomechanical assessment. With this assessment, our team will closely and deliberately observe your natural movement, muscle tendencies, and body alignment. This process allows us to pinpoint the exact reasoning behind your sports injury as well as the most effective form of treatment.
Upon conducting an initial assessment, our team will then perform a technique called myofascial release. As a manual therapy commonly used during deep tissue massages, this process helps loosen your muscles and improve blood circulation, all the while improving your bodily function in and around your injury location.
Once finished with our introductory observations and techniques, we will then recommend specific therapies designed to help you recover and recalibrate. From rigorous manual therapy and core stabilization training, to remobilizing your tissues and muscles via the Graston Technique, we at PT Concepts will create a personalized program designed to help you heal. Plus, as our ultimate goal is sustained performance and improvement, we will recommend a series of exercises and techniques that can be performed at home to prevent future injury.
Convenience and Peace of Mind
Beyond our deliberate approach to therapy and sports injury treatment, PT Concepts also provides a seamless and efficient process for all patients. From our five convenient office locations to our flexible hours, and even our acceptance of almost all insurance policies, we take care of everything else so you can focus on one thing: your recovery.
Treat Your Sports Injury with PT Concepts
Regardless of your sports injury, the team at PT Concepts is dedicated to your recovery. We offer a holistic and personalized approach to therapy that puts your recovery first. To book your first appointment, please contact us online today.

Posted In: Physical Therapy Sports Injury Treatment