Everything You Need to Know About Physical Therapists
Everything You Need to Know About Physical Therapists
Written By PTConcepts on April 7, 2020
---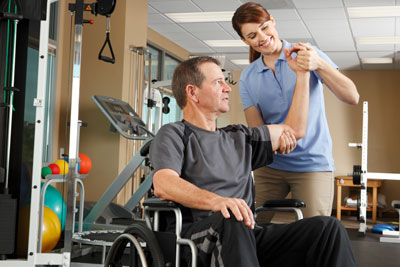 If you're interested in becoming a physical therapist or simply want to learn more about the profession, you're in the right place.
Physical therapists work in a dynamic industry where they face new challenges and innovations every day – there's never a dull moment in the life of this profession.
How Much Do Physical Therapists Earn?
Physical therapy is a lucrative and rewarding industry. The mean pay for a physical therapist is about $88 thousand per year and $43 per hour. Even those working on the lowest 10% tend to earn $60k per year and $29 per hour.
Which Settings Do Physical Therapists Work In?
Physical therapists can work in a wide range of clinics and healthcare settings depending on their unique skills, interests, and job opportunities.
Inpatient hospitals and clinics
Outpatient offices and facilities
Hospice
Assisted living facilities or nursing homes
Private homes
Work sites
Gyms, fitness centers, or sports teams
Educational settings
Those working in home health, childcare, and assisted living tend to enjoy the highest salaries: over $90k.
What Kind of School Do Physical Therapists Need?
As of 2016, anyone interested in becoming a licensed physical therapist must complete a Doctor of Physical Therapy Degree from an accredited university or physical therapy program.
What are the Physical Therapy Licensing Requirements?
Each state has unique requirements for physical therapy licensing. In Texas, aspiring physical therapists must complete schooling through a school approved by the Texas Board of Physical Therapy and Occupational Therapy and pass a state exam. Foreign-trained applicants can apply for an evaluation.
What Is the Job Outlook for Physical Therapy?
Great! The Bureau of Labor Statistics expects jobs for physical therapists to grow by 22% over the next 10 years. As baby boomers retire, physical therapists are necessary for helping with mobility, stroke recovery, range of motion, and a wide range of chronic conditions.
Ready to meet with a physical therapist to improve mobility and health? Schedule an appointment at PT Concepts & Wise Health Systems in Plano, Frisco, Allen, or McKinney today by calling 608-469-6649.

Posted In: Physical Therapy