Low Back Treatment: Why Choose Physical Therapy?
Low Back Treatment: Why Choose Physical Therapy?
Written By PTConcepts on April 20, 2018
---
If you're suffering from low back pain, you may be referred by your doctor for physical therapy. This could be chosen as an option before surgery is considered, or it may be recommended as a complementary therapy to surgery.
What are the goals of physical therapy?
To increase function, alleviate your pain, and teach you how to prevent recurring injuries in the future.
The Importance of Pre - and Post-Operative Low Back Treatment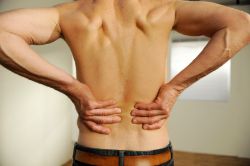 When surgery is the only option to treat your low back pain, physical therapy is highly recommended - before and after your operation.
Evidence suggests that the stability and strength physical therapy offers can dramatically reduce your recovery time post-surgery. And it's also considered an important part of your treatment program because you're more likely to recover when your back is in prime condition.
For many patients who are suffering from pain in their lower back, consulting a physical therapist can help pinpoint the condition while also making sure they're an appropriate candidate for physical therapy (only certain things will prevent you from having it – e.g. fractures or tumors).
The majority of patients find it beneficial to keep visiting their physical therapist for a time, so they can monitor the patient's progress. This makes sure no further problems arise and that their treatment is followed through properly.
Once they've recovered from surgery, most patients find their low back pain can be kept at bay and managed well through an exercise program that's provided by their physical therapist.
Using Physical Therapy to Prevent Surgery
As well as complementing and improving surgical results, physical therapy can also be used to prevent the need for surgery altogether.
How?
By reducing your risk of developing chronic pain in your lower back through a tailored treatment plan that:
Relieves the pain you're currently experiencing
Allows you to return to your day-to-day activities quickly
Repositions your pelvis and spine into their correct positions
Even though you may want to reduce movements when you're in pain, this doesn't help aid the natural healing process. Rather, staying active and modifying your exercise regimen so you can tolerate it will strengthen and improve your recovery period, allowing you to return to your normal routine as soon as possible.
Your physical therapist can also recommend exercises that will reduce the pain in your back, including stretching, stabilization, and core strengthening exercises.
Here at PTConcepts, we offer low back treatment in Plano, Frisco, and McKinney. Visit us online to book an appointment at your nearest clinic today.

Posted In: Low Back Pain Treatment Physical Therapy