Physical Therapy - A Safe, Effective Knee Pain Treatment Option
Physical Therapy - A Safe, Effective Knee Pain Treatment Option
Written By PTConcepts on July 28, 2020
---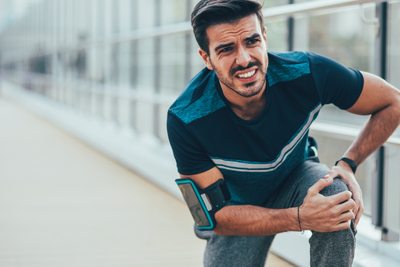 When you have knee pain due to an injury or surgical treatment, it can feel completely debilitating.
The knee is an integral part of your body and is vital for proper functionality. Thankfully, with physical therapy, you can safely and effectively reduce your pain, heal your injury, and make your knees stronger than ever.
Strengthening Your Knees: An Important Part of a Knee Pain Treatment Plan
Strong leg muscles reduce stress on your knee joints, making your knee a more effective shock absorber that helps reduce your risk of injury. Flexible muscles are essential, too. When your muscles are more elastic, you have an improved range of motion, which is essential for balance.
After an injury, you won't be using your legs as much as you used to. During the healing process, you're going to experience some muscle weakness and stiffness, as well as a reduced range of motion. After some time, you'll need to start building your strength again. The best way to do that is with physical therapy.
Physical Therapy Exercises That Can Reduce Pain and Promote Healing
Your physical therapist will provide a knee pain treatment plan that will ease your legs back into motion. They'll take you through a series of strengthening exercises like:
Squats
Calf raises
Hamstring curls
Leg extensions
Additionally, they'll help you with stretching exercises that improve the flexibility of your calves, thighs, and hamstrings.
Your therapist will tell you how many of these exercises should be done and how often. The type of exercises, as well as the frequency with which you do them, are all based on your specific needs.
Don't Do It Alone – Talk to Your Physical Therapist First
If you look online, you'll find an abundance of knee pain treatment exercises and theories. You might think you can save time and money by strengthening your knees on your own.
The truth is, though, that you could end up doing permanent damage, slowing your progress, or causing even more pain by doing this.
Talk to your physical therapist about treatment options that fit your unique needs. Doing so will save you time, money, pain, and frustration in the long run.
Do you have debilitating knee pain? Do your knees crack, pop, or lock up on you? Contact our team today to find a solution fast.

Posted In: Knee Pain Treatment Physical Therapy